Very happy to be part of the selection of artists who will exhibit within the framework of ART CAPITAL 2022 with my sculpture "Over the Moon" (Bronze – 190 cm).
---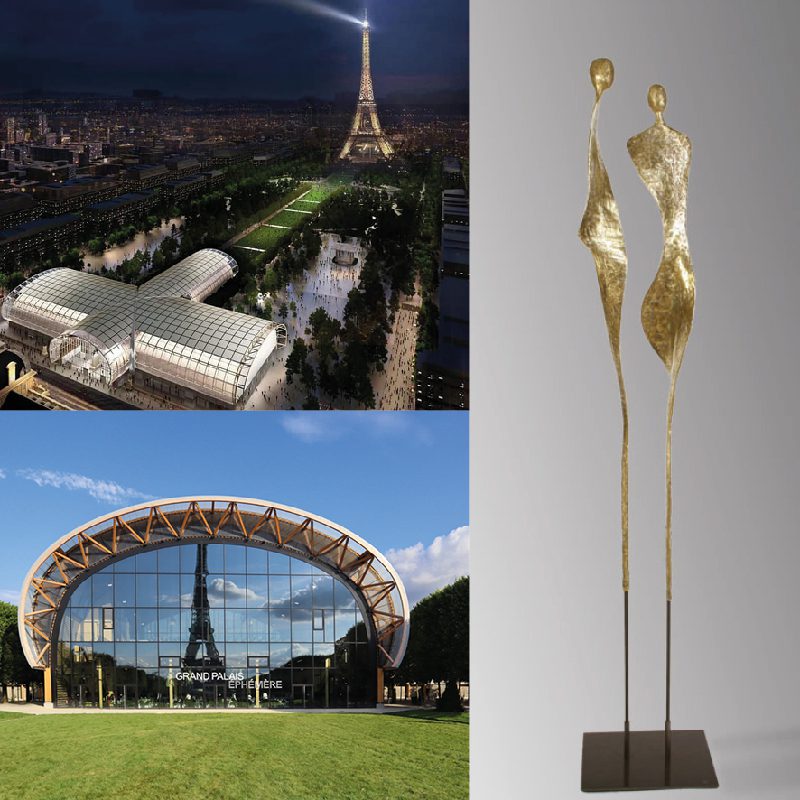 ---
Free, tolerant, united, didactic, dynamic, open, this unique event offers an exceptional and as complete showcase as possible of today's artistic production. 4 emblematic exhibitions offer visitors, whether they are actors in the art world, gallery owners, collectors, professionals or the general public, a journey through contemporary art, a meeting with the Artists and their creations, a walk through the the very heart of current creation.
2000 Painters, sculptors, engravers, visual artists, photographers, architects, from all walks of life, of all tendencies, talents confirmed as talent in the making meet each year in the nave of the Grand Palais and in 2022: at the Grand Palais Éphémère.
I will be at the "Salon des Artistes Français" with my sculpture "Over the Moon" (bronze – 190 cm).
To book your ticket and access all practical information: ART CAPITAL