Liselotte Andersen
Born in 1968, French and Danish citizen, I settled in Provence in 2002 after some chapters of life in Africa, Denmark, Central Asia and Paris.
I have a long professional experience at UNESCO working on the themes, among others, of cultural diversity, culture of peace and non-violence and the preservation of our natural heritage, all being sources of inspiration in my creations.
I took part in the general public plastic art courses of the Higher School of Art in Aix-en-Provence (France) from 2011 to 2014. My approach and techniques evolved year after year thanks to several artists who welcomed me in their workshop and shared their experience.
Sculpture has always been part of my life. Bronze, clay, enamels, waxes and pigments are my favourite materials.
My current inspiration explores the human attitudes and interactions with simple and suggested lines.
And if I were to underline what seems essential to me, I would say that creation is a fabulous path leading to oneself and to the others…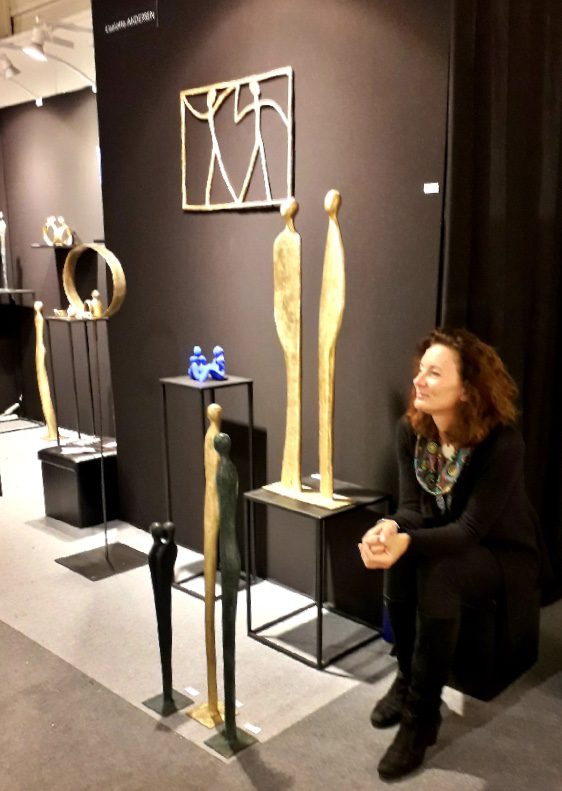 MY PATH IN THE PROCESS OF ARTISTIC CREATION…
Cultivate the spontaneous expression ;
Experiment the numerous combinations that clay, metal and colours offer ;
Play with the rhythms of the lines and vibrations of the      surfaces
Give place to the expression of energy circulation and to the curves ;
And be carried away by the unconscious and the imagination…
"Liselotte Andersen, sculptor and artist painter, is a visual artist whose universe is eclectic. Before settling in Provence in 2002, insatiable traveller, she was nourished by different existential experiences that led her to live in very different continents as Africa, Europe and Asia.
The artist, always sensitive to experimentation and interactions with others, translates her experience and her ideal in her art. (…)
Her creations, free from all form of hesitation in the movement, draw a dynamism that saturates the environment that contains them.
For example, she draws an appropriation of space by a centrifugal force that starts from the heart and the will and that radiates outward, into the unknown and to its irresistible appeal.
The material that the artist is modeling by using her spleen and her ideal is always the vanishing point of which the space is created.
It is the « full » born from the imagination and derived from an unconscious movement : it re – invents the vacuum in curves of emotional vibrations, where the object of art is real and makes sense. (…) »
Marco CACCAVO – Journalist & Art critic (2015)
EXHIBITIONS
Galleries & showrooms : 
361° – Espace d'Art Contemporain, Aix-en-Provence (13)
Galeries Carré d'Artistes à Paris, Lyon et Aix-en-Provence (75, 69, 13)
Galerie Azimut, Aix-en-Provence (13)
Galerie de la Prévôté, Aix-en-Provence (13)
Galerie l'Atelier des Arts, Isle-sur-la-Sorgue (84)
Showroom No Factory, Paris (75)
Galerie Autran, Aix-en-Provence (13)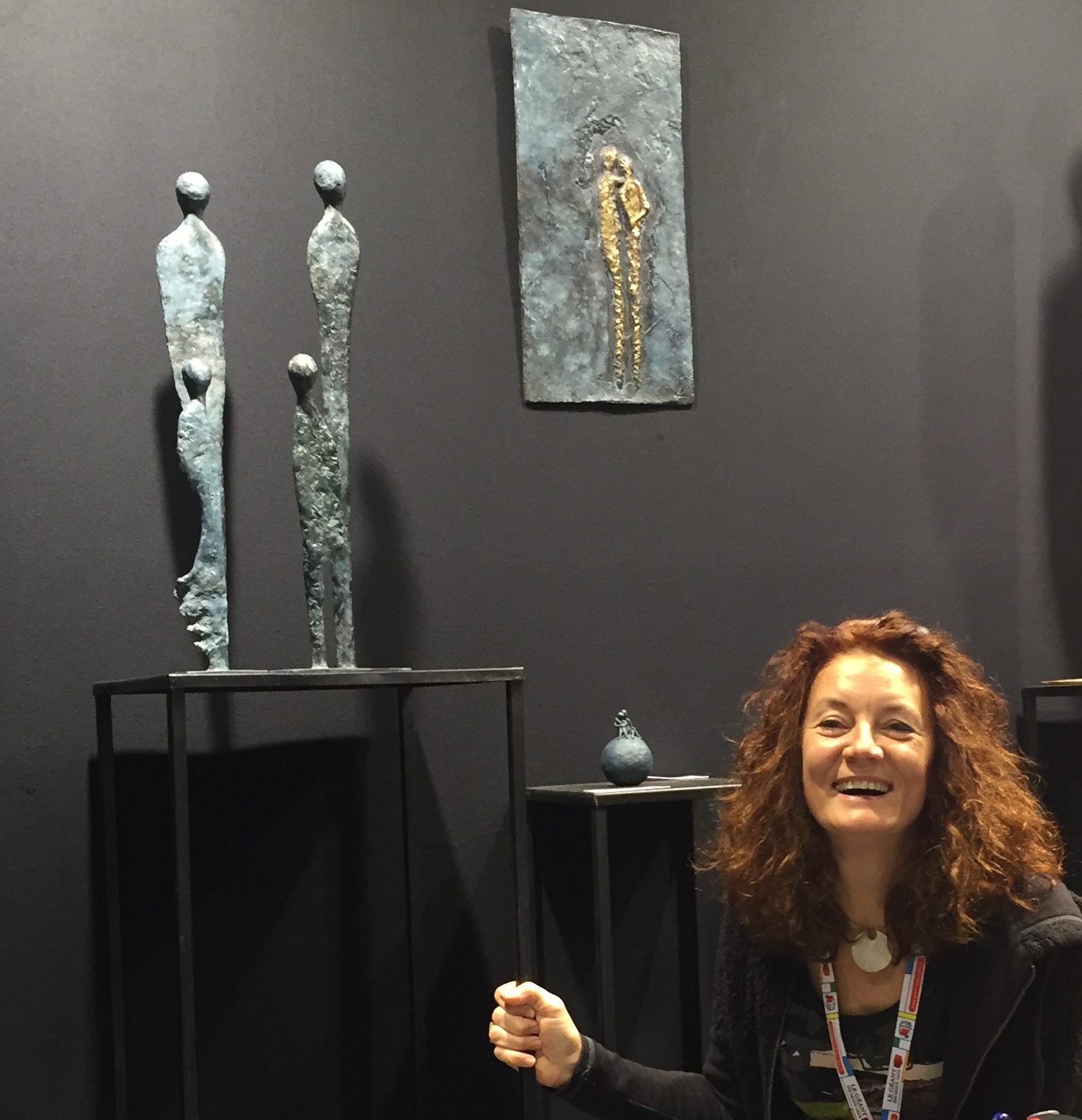 Public spaces : 
Cité du livre,  Aix-en-Provence (13)
Centre culturel / Mairie de Bonifacio (20)
Festival Sculpture en ballade, Vallée d'Aigues (84)
Hôtel de ville, Aix-en-Provence (13)
UNESCO, Paris (75)
Château de Trets (13)
Office de tourisme,  Jouques (13)
Cours d'Honneur de l'Hôtel de Ville, Cassis (83)
Art Fairs :
Luxembourg International Art Fair 2017
Bruxelles International Art Fair 2018
Marseille International Art Fair (SIAC) 2015 – 2019
Sm'Art Aix-en-Provence 2013 & 2015 & 2016 & 2017
Halle aux Blancs Manteaux, Paris
Vineyards :
Château Revelette, Jouques (13)
Domaine de la Réaltière, Rians (83)
Mickaël Feval (Etoile Michelin), Aix-en-Provence (13)
Château du petit Sonnaillier, Orons (13)